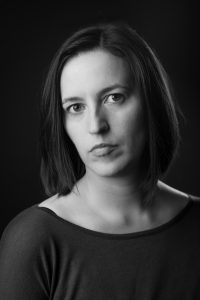 I live in a too-small flat in London and regularly battle mice, cold, and irritating neighbours. In my spare time, what little of it I have, I watch too much TV. In my not-so-spare time, I write. Professionally, I'm the Managing Editor of the Illustrated Books division of Titan Books.
My debut novel, THE WOLF ROAD, will be published by Borough Press (HarperCollins) in the UK and Crown (Random House) in the US, in June 2016. It's a literary thriller set in the remote wilderness of the Pacific Northwest.
Twitter: @bethklewis. Represented by Euan Thorneycroft at AM Heath.
That, I suppose, is the official stuff. The gumph and facts that everyone needs. When people ask me, 'tell me a little about yourself' I draw a blank. Do I run through my CV and tell you all about those waitressing jobs I had at 14 or creating a magazine or fire performing at fesitvals? Do I talk about the ten cats I had growing up? Or my travels across Canada? Or my close encounters with Great White Sharks?
The most 'about me' you need to know is that I love books. Love 'em. All shapes and sizes. I make non-fiction books professionally. I license movies, games, and TV shows and draw out the tid bits and gorgeous behind-the-scenes imagery and I slap it between covers. I love it and I always know spoilers so beware.
Also I love writing. The Wolf Road is my debut and I'm stunned it's happening. It's about a girl who finds out her adopted father is a murderin' son-bitch. It's dark. Like, lost-in-the-woods-at-midnight dark. The new book I'm working on will be, I hope, even darker.